ABOUT US
VISION STATEMENT
Community Social Model Advocates, Inc. envisions a community where individuals can create and aim for a life-style free from alcohol, other drugs, and mental health related problems regardless of their social, economic and educational background.
MISSION STATEMENT
Our service mission is three-fold:
To create and develop safe environments that promotes health and positive life-styles free from alcohol and other drugs.
To help create and re-unite healthy families by alleviating and minimizing the damaging effects of alcohol, other drugs, and mental health related problems.
To help communities prevent and reduce alcohol, other drugs, and mental health related problems through education, advocacy and role modeling positive change.
OUR COMMITTMENT
To our communities, participants, employees, and volunteers we are committed to the provision of cost-effective recovery services for anyone in need. We will not attempt to "fix" the alcoholic/addict, but offer the tools and guidance necessary to attain a life of sobriety. We are committed to work with integrity and mutual respect, and to provide quality services. We believe a communities willingness to serve and a commitment to serve others is the basis for our work.
About our Services
The alcoholism and drug addiction recovery programs at Community Social Model Advocates, Inc., are low-cost, reasonably priced residential treatment alternatives for men, women and women with children. Our programs are located in Merced County where we offer community based, peer oriented, comprehensive, and gender specific treatment.
The purpose of our programs is to provide recovery home services for the alcoholic and drug addict, thus assisting those individuals on:
The road to clear thinking through a program of alternatives, insight and sobriety
To teach the alcoholic and drug addict a number of alternative life styles without drinking or using
To help the participant solve problems without drinking or using
To help the alcoholic and drug addict prepare to re=enter into their home/community upon completion of the program
To give the alcoholic and drug addict an opportunity to enjoy a happy and satisfying life while remaining clean and sober
No two drug addicts or alcoholics are alike, so no two alcohol or drug addiction recovery plan should be. Our qualified staff will assist the individual in creating an individualized plan that meets each individual's needs and will give them their best opportunity to achieve long term sobriety.
Community Social Model Advocates Inc's professional staff is certified and highly skilled. Each staff member is also engaged in his or her own recovery program and understands the recovery process from a perspective that only another drug addict or alcoholic can. Because of this connection our staff is involved in the participant's recovery from the first day.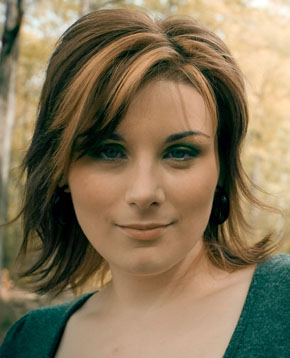 Philosophy
Our philosophy is to provide a comprehensive social model approach to residential treatment for substance abusers that are deemed to be in need of a structured support system to allow positive changes and stabilization in the participant's attitude and lifestyle.
This approach provides a structured, clean and sober environment, while emphasizing the process of learning through "doing" and "experiencing". This approach is peer oriented and the staff, themselves, are recovering addicts/alcoholics.
For more information about our services, please contact us by telephone or email.